Our Pledge of Service Our Commitment to Excellence ...
Knight Estates' efforts on your behalf will be to obtain the maximum market value in the least possible time at a minimum of inconvenience to you. We are committed to the highest standards of professionalism, customer concern and service.
Knight Estates Pledges to:
Prepare you and your property for the sale. We will:
Determine the most likely selling price based on current market values.
Discuss selling points and possible improvements to enhance the value of your home.
Explain your showing options.
Estimate your selling costs.
Place you in personal contact with our relocation affiliates anywhere in South Africa, if needed.
Conclude the sale with the buyers. We will:
Bring quality buyers.
Show your property effectively.
Present and explain all written offers.
Negotiate the transaction.
Finalise the sale contract.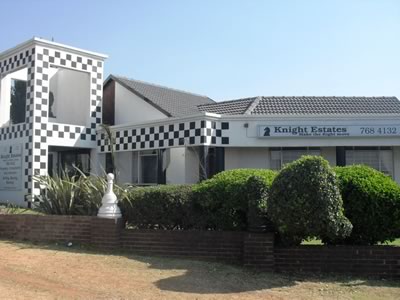 Prepare you and your property for the sale. We will:
Communicate your listing to all members of Prof List immediately.
Provide a detailed listing sheet to prospective buyers and agents.
Ensure complete exposure through Prof List.
Place a distinctive Knight Estates sign on your property.
Arrange for an open hour through Knight Estates and cooperation Prof List Members.
Expose your property broadly to potential buyers through our proven Knight Estates marketing programs.
Follow through after the sale. We will:
Follow up on buyer's financing.
See that all the conditions in the sales contact are met.
Confirm the date of registration to you.